Any news items to share?

Send them to

[email protected]
---
From the Editor
This month, MASCC President Dr. Rajesh Lalla announces MASCC's most recent affiliation agreement with the Associação de Investigação e Cuidados de Suporte em Oncologia (AICSO) of Portugal. We bring you exciting news about the new MASCC Recommendations for the Management of Constipation in Patients with Advanced Cancer and a detailed description of the upcoming 2019 Cancer Treatment-Related Adverse Events Symposium at Memorial Sloan Kettering Cancer Center. Also, in this issue, we begin an exploration of MASCC and Social Media with "Part I: Why Social Media Matters."  As usual, we include several conference reminders and deadlines. We extend a warm welcome to new members who joined us in August. And we encourage every member to be a voice for MASCC!
All issues of the MASCC Society News are available online at http://www.mascc.org/society-news. Older issues (through August, 2016) can be found in the back pages of our journal, Supportive Care in Cancer.
~ Toni Clark, Editor
---
Message from the President,
Rajesh Lalla, DDS, PhD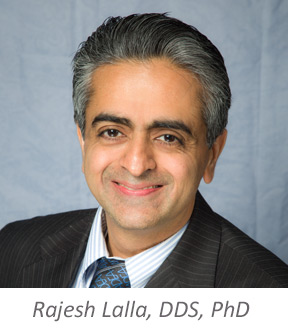 Dear Colleagues,
I am happy to announce that MASCC has signed an affiliation agreement with the Associação de Investigação e Cuidados de Suporte em Oncologia (AICSO), the Oncology Supportive Care Research Association in Portugal. AICSO includes healthcare professionals and others dedicated to supportive care in cancer. Under the terms of the agreement, AICSO is now the recognized affiliate of MASCC for Portugal and all professional AICSO members will also be MASCC members. Thanks to AICSO Board member, Dr. Andreia Capela for helping to bring about this partnership with MASCC.
This is our fifth national-level affiliate and we are in discussion with groups in several other countries. Over time, this model will result in a global network of supportive care organizations, with MASCC as the international umbrella organization linking them all together. In the list of new members in this issue, you can see a number of new members from the Russian Federation, resulting from our recently signed affiliation agreement with the Russian Society of Supportive Care in Oncology (RASSC). The benefits of MASCC membership will also attract more members to our national-level partners. Thus, these partnerships will help to grow both MASCC and our partners and will help improve supportive care for cancer patients in many countries.
Sincerely,
Raj


---
MASCC's Newest Affiliate: Associação de Investigação e Cuidados de Suporte em Oncologia

As Dr. Lalla indicated in his President's Message, MASCC has just signed an affiliate agreement with the Associação de Investigação e Cuidados de Suporte em Oncologia (AICSO), the Oncology Supportive Care Research Association in Portugal. AICSO Board member Dr. Andreia Capela has been instrumental in bringing about this partnership, which will increase the memberships of both organizations, support collaboration, and help to promote the goals of supportive care in cancer. AICSO, founded in 2001, is a nonprofit, public interest institution. Its aim is the integration of supportive care resources for cancer patients all along the cancer continuum. In recent years, the organization has been active in promoting an active lifestyle for all patients living with and beyond cancer. To meet its goals, AICSO promotes research programs and professional development in supportive cancer care, as well as helping to educate the public about the importance of supportive care for all cancer patients and survivors. AICSO is led by President Dr. Ana Joaquim and Vice-President Dr. Sandra Custódio who, as well as Dr. Capela, are medical oncologists. Find out more at http://www.aicso.pt.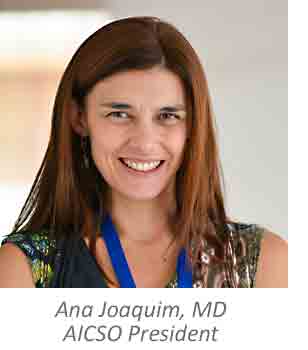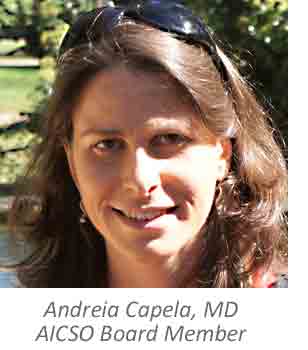 ---
MASCC Recommendations for the Management of Constipation in Patients with Advanced Cancer

Members of MASCC's Palliative Care Study Group have issued evidence-based recommendations for the management of constipation in patients with advanced cancer, in whom constipation, a side effect of opioid medications, is a common problem. The results of an extensive literature review and evaluation, published by Supportive Care in Cancer, include 15 recommendations relating to the assessment, treatment, and re-assessment of constipation (Davies et al, 2019). Two recommendations, made with the highest levels of evidence, concern conventional laxatives as first-line treatment and consideration of peripherally acting mu-opioid receptor antagonists for patients with opioid-induced constipation. Suggestions include regular assessment for all patients with advanced cancer and individualized management plans. Others pertain to re-assessment and/or management of patients with secondary, refractory, or resistant constipation, treatment of reversible causes, and lifestyle changes. The recommendations provide a framework for managing constipation in advanced cancer. Read more
---
2019 Cancer Treatment-Related Adverse Events Symposium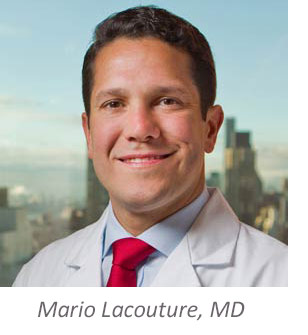 The 2019 Annual Cancer Treatment-Related Adverse Events Symposium will be held on October 25-26, at the Rockefeller Research Laboratories, New York, NY. The course is directed by MASCC member Mario E. Lacouture, MD, who is the Director of the Oncodermatology Program at Memorial Sloan Kettering Cancer Center. The Symposium will provide up-to-date information on adverse event mechanisms and management relevant to organs most commonly affected by cancer therapies, with the goals of increasing knowledge about grading adverse events and clinical tools to assess treatment-related toxicities. The course is intended for oncology physicians, physician assistants, nurses and nurse practitioners, pharmacists, and other professionals involved in the care of cancer patients. Among the faculty are MASCC members Andrei Barasch, DDS, PhD, DABOM, Richard J. Gralla, MD, Dorothy Keefe, MD, Bernice Kwong, MD, Charles Loprinzi, MD, and Vickie Shannon, MD.  Read more



---
MASCC and Social Media. Part 1: Why Social Media Matters

Times have changed since the founding of platforms like Facebook and Twitter. What started as a place to keep friends posted about our personal lives, sharing vacation and family photos, cat videos, and the like, has evolved to become an important way to reach clients, customers, and colleagues - and in the case of healthcare organizations, patients as well. Drs. Ysabella Van Sebille and Hannah Rose Wardill, social media leaders in the MASCC Mucositis Study Group, stress the numerous ways that using social media can benefit MASCC and its members. Social media is now one of the most powerful and effective means of increasing visibility, sharing knowledge, disseminating best practices, engaging with the healthcare community, and promoting MASCC as a thought leader in cancer supportive care. At the MASCC/ISOO 2019 Annual Meeting in San Francisco, healthcare communications strategist Marie Ennis-O'Connor reported that, more than ever, people use social media to make health and healthcare decisions. In another social media session, Ysabella Van Sebille, PhD, emphasized that today healthcare professionals have an obligation to ensure that reliable, evidence-based information is readily accessible. Communicating via social media is a hugely effective way to engage with patients, carers, policy makers, and peers.
MASCC has made a commitment to using social media to advance knowledge of supportive cancer care, connect with professionals and patients, and increase its visibility. In the past two years, MASCC has developed and disseminated a Social Media Strategy and Twitter Quick Guide, stressed social media at Annual Meetings, and provided training for MASCC members who need help getting started. These efforts have resulted in the wider global recognition of MASCC. Read more on our website about healthcare and social media. And watch for "MASCC and Social Media, Part II, Developing a Social Media Strategy" in the November issue of the MASCC Society News.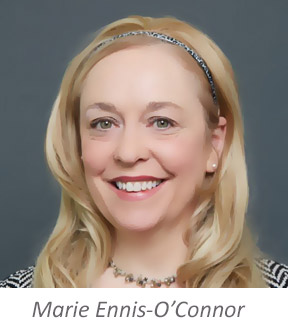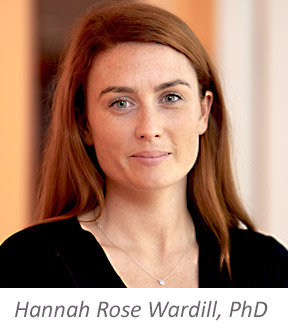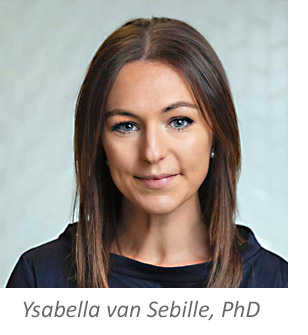 ---
MASCC/ISOO 2019 Meeting Slides

Presentation slides and select session videos, which include speaker slides and audio, from our 2019 Annual Meeting in San Francisco are available on the MASCC website. (Member login required)
Slides include Workshops, Meet-the-Expert, Plenary, Parallel, Joint Sessions, and E-posters. A few sessions are missing, since their availability is at the discretion of each presenter. All slide presentations are converted to PDF to optimize file size. Slides with presentation audio are available for many sessions. 
---
Upcoming Conferences
October 4, 2019
III International Symposium - Supportive Therapy in Oncology: From Theory to Practice
Chelyabinsk, Russia
October 18-19, 2019
23rd Annual Interdisciplinary Conference on Supportive Care, Hospice and Palliative Medicine
The University of Texas MD Anderson Cancer Center
Houston, Texas
October 19-21, 2019
16th International Conference on Integrative Oncology
Advancing the Science & Art of Integrative Oncology
New York City, New York
October 25-26, 2019
Annual Cancer Treatment-Related Adverse Events Symposium
Memorial Sloan Kettering Cancer Center, New York, NY
October 25-26, 2019
ASCO Supportive Care in Oncology Symposium
Advancing Palliative Research Across the Care Continuum
San Francisco, California
November 14-15, 2019
7th Conference of the Scientific Network on Female Sexual Health and Cancer "Improving Sexual Health for Adolescent and Young Adult Survivors"
Columbus, Ohio, USA

November 14-16, 2019
19th Conference of the International Society of Geriatric Oncology 'Integrative Oncology - Leaving No One Behind"
Geneva, Switzerland
November 29-30, 2019
The Third Regional Education Meeting on Supportive Care in Cancer Patients for Eastern Europe and Balkan Region
Belgrade, Serbia
November 30, 2019
Best of MASCC, Singapore
National Cancer Center Singapore
Email: [email protected]
---
Connect With Us!
Plan Ahead for 2020!
ANNUAL MEETING
Seville, Spain
June 25-27, 2020
---
New MASCC Members
A warm welcome to the new members who joined us in August!
Australia
Karolina Lisy
Catherine Paterson
Canada
Jill Turner
Chile
Miguel Seminario
India
Amarendra Amar
Russian Federation
Mikhail Abramov
Bazylev Andrey
Daria Avvakumova
Olga Duginova
Elena Dyatchina
Sergey Efetov
Abramova Ekaterina
Ruslan Kaledin
Lali Kogoniya
Dmitry Kudryavtsev
Madina Makoeva
Natalia Musaeva
Tatiana Nikitina
Nino Pipia
Tatyana Sannikova
Vasiliy Shchitka
Nikita Shorokhov
Anton Shtukert
Elena Sukach
Natalia Sychenkova
Elena Trotsik
Nina Umanskaya
Elvira Vasileva
Irina Vilyum
Elena Volkova
Ivan Zaborskii
Nikolay Zhadov
Pavel Zholobov
United Kingdom
Terri Gilleece
Chloe Holden
United States
Elizabeth Adams
Sangeeta Agarawal
Dana Haggett
Brian Muzyka
Alessandro Villa
---
Help Spread the Word!
Tell a Colleague
Do you have colleagues interested in Supportive Care in Cancer? Let them know that MASCC membership provides access to exclusive MASCC/ISOO Annual Meeting content, the MASCC journal, Supportive Care in Cancer, opportunities to work with MASCC Study Groups and to network with like-minded clinicians and researchers around the world. Urge your colleagues to JOIN TODAY. Several different membership options are available.
#MASCC20
Our 2020 Annual Meeting will take place on June 25-27 in Seville, Spain. A Promotional Toolkit is available at https://mascc.memberclicks.net/2020-promotional-toolkit. Here you can find PowerPoint slide sets, banners, adverts, and signature banners to use in your email signature files. We encourage all members to take advantage of these resources and let your colleagues know about MASCC and our next meeting. 
Join MASCC's buzzing online community
on Facebook, Twitter & LinkedIn to hear the latest important news and converse with many colleagues who share your interests. 
MASCC-Designated Centers of Excellence in Supportive Care in Cancer - Learn more about MASCC Centers of Excellence and find applications at our website

Be a Voice for MASCC!
Say a few words about MASCC at your next speaking engagement. Be sure to include a Save-the-Date slide for our 2020 meeting in Seville. We're planning an exciting program featuring supportive care research advances and clinical applications. You can find slides, banners, and other adverts in our 2020 Promotional Toolkit. And let your audience know about the Benefits of MASCC Membership! If you need additional information, contact MASCC Executive Director Melissa Chin. 
---
FACES AT MASCC!
The 2019 Meeting Photo Gallery is now online. 
---
Get Connected!
MASCC's Social Media Strategy Toolkit and Twitter Quick Guide were designed to help MASCC and its members establish a global social media presence. These guides will help you manage social media accounts and implement best practices for Twitter, Facebook, and LinkedIn in order to effectively disseminate MASCC's research and educational efforts, including new supportive care information and practice resources.
All MASCC Members, Study Groups, Staff, and Board Members are encouraged to use these tools and to engage regularly on social media platforms.
---
Future MASCC Meetings
Mark your calendar.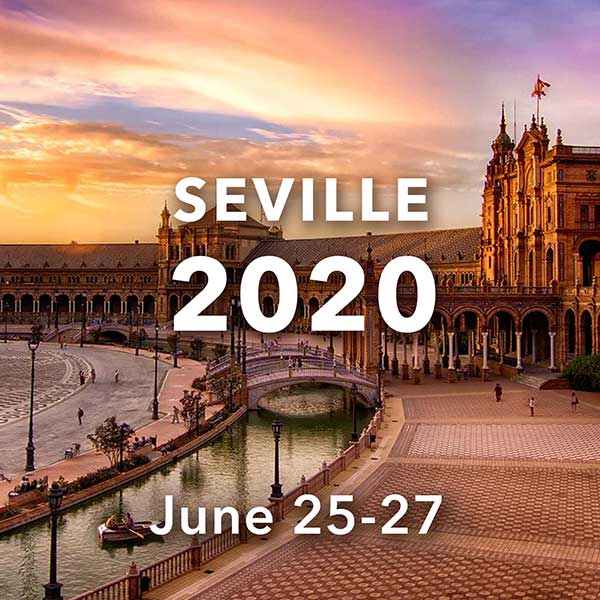 ---
Reminders
Supportive Care Positions
See the Supportive Care Positions page on the MASCC website for news about clinical and research positions in supportive cancer care. And let us know if you have a supportive cancer care position opening for a trainee, fellow, or senior scientist.
How to Access Our Journal, Supportive Care in Cancer

Your membership includes free access to the online version of our journal, Supportive Care in Cancer. Go to: http://www.mascc.org and log in as a member. On the Member Landing Page, you will see a link to Proceed to the SCC Online Journal.
---